Gravity Feed Handlers

Exatron offers a full line of gravity-feed handlers for surface mount devices as well as through-hole technology.

Engineering Models
Table top handlers for low to high volume needs.

Production Models
Production handlers designed to meet varying high volume needs.
---
Exatron Gravity Feed Handlers

Normally with tube-in to tube-out handling are made with simple & fast changeover kits for high-speed device testing, sorting and more. Available Options include hot rail, hot chamber, 4 test sites, tube chuckers, tape & reel output, machine vision, and laser marking and more to suit your needs.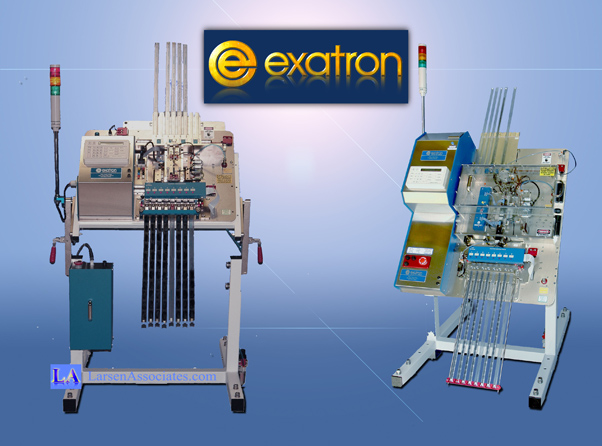 Exatron designs & manufactures All types of Engineering and Production handles, ATE, Automatic test equipment, including pick place, gravity feed handlers, with custom integration, laser markers, tape reel, programmers testers, pick, place, gravity, feed, handlers, custom machinery, software driven integration, laser markers, tape, reel, programmers, testers, standard, custom, automated handling, automated, handling, testing, programming, marking, equipment, packaged, integrated, circuit, industry, integrated circuit, I.C., IC, designs, manufactures, markets, services, component, handling, component, handling, PLDs, San Jose California, Silicon Valley, Since 1974. Always in the USA